Congratulations
to Gerrie who has two articles in the Winter 2013 issue of
Art Quilting Studio.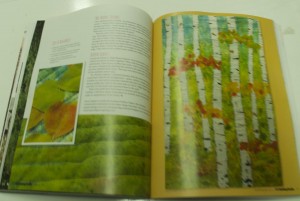 Gerrie has made many aspen-inspired quilts, including her
BrownSageBlue
challenge and one of the articles showcases her aspen quilts. The second article reviews Gerrie's creative process in Art Cloth Constructions. There are lots of wonderful photos!
Gerrie has also been undertaking a personal
3x3 project
in 2012. It will be exciting to see what it looks like on New Year's Day!