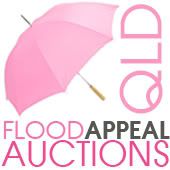 You may have seen Brenda's post below about her quilt for auction to benefit the Quuensland Flood Relief.
Well, I have joined in too This quilt is for auction
on my blog here.
where you can see close up details too Its not a Twelve by 12 - in fact it is 31 1/2 by 49 1/2 but I am sure you will alow me to plug the auction here!